Manage without limits the administrative project documentation
with your suppliers.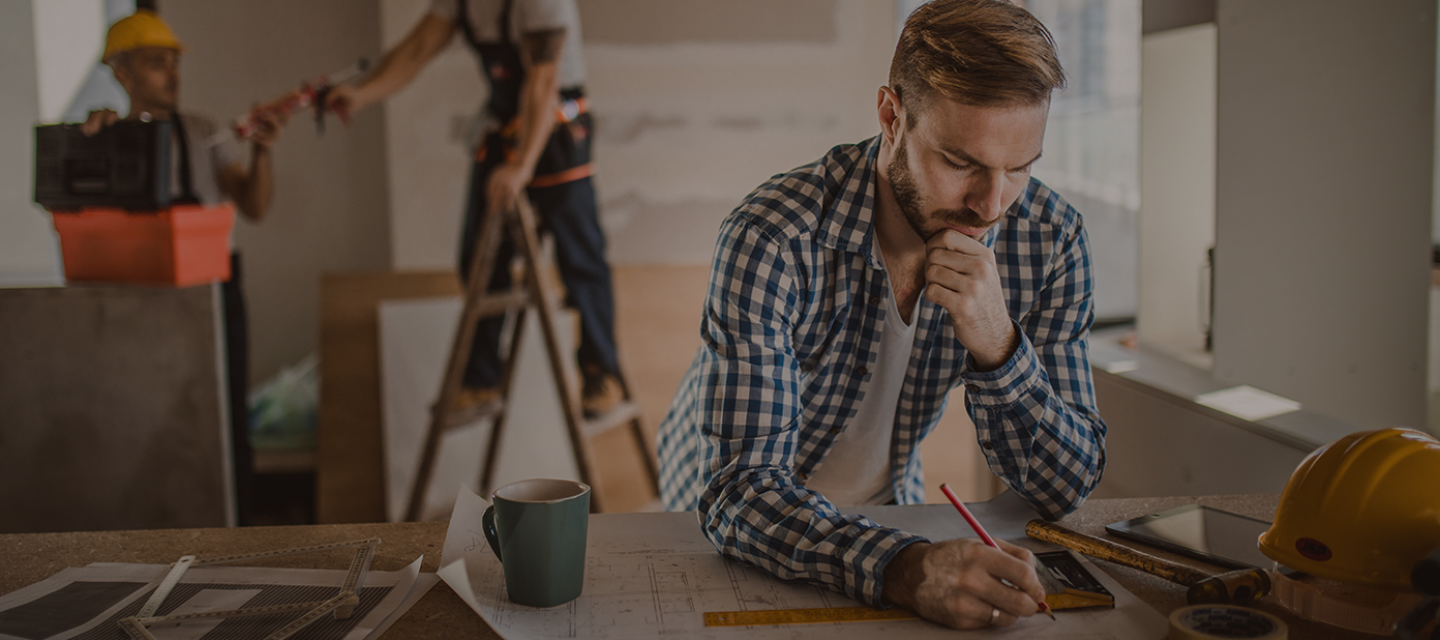 I'm a Contractor
The application made with you in mind
With the comeDiBuild solution, you'll have all the suppliers involved in your project in the same virtual space interchanging documents in a single format.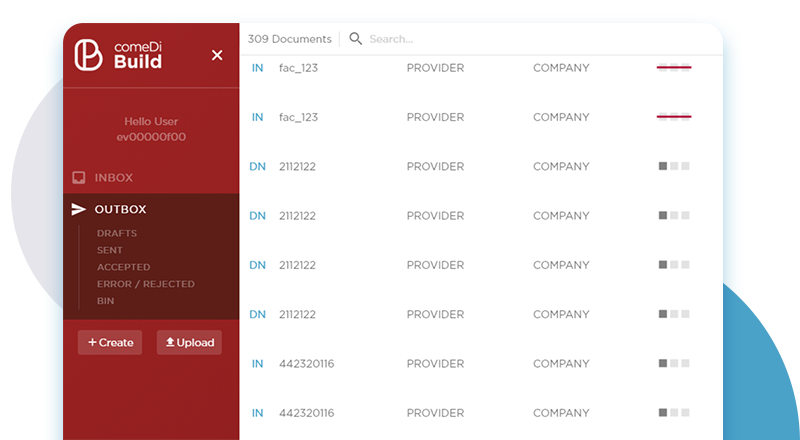 comedibuild features
comeDiBuild offers advantages for the construction company
In a single, simple and easy-to-use environment, you can manage the large volume of documentation that projects generate.
comeDiBuild is a platform created and adapted to the needs of the companies in the construction sector.
comeDiBuild acts as notary so you can follow the traceability of all documents.
Integrated with your ERP, comeDiBuild automates all paperwork.
Save time and money by having all your suppliers and industrialists on the same platform.
comeDiBuild facilitates the tasks of suppliers and industrialists so you can receive all the documentationand manage it efficiently.
comeDiBuild gives flexibility: you can follow the normal document circuit (order, delivery note, invoice) or occasionally follow an alternative circuit.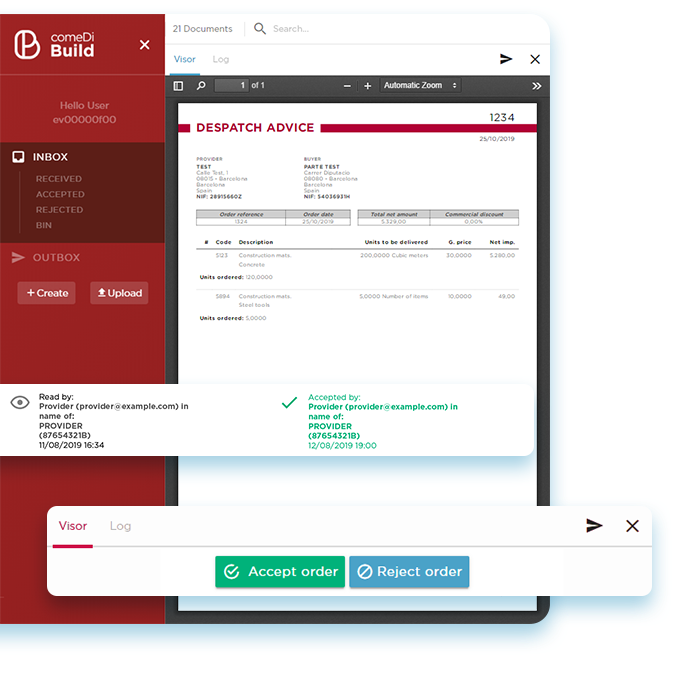 All advantages
How can comeDiBuild assist
Integrate comeDiBuild into your ERP for the automatic management of all your documents.
Send and receive your documents signed with all the information you need.
Control the status of your documents through digital fingerprint.
Accept delivery notes with a single click.
Attach a photo to the delivery note justifying the material supplied.
Send appraised delivery note, in proforma invoice format, for a more efficient issue of the invoice.
Receive digitally signed invoices from your suppliers.
Connect to FACeB2B/ REU if you work for the Public Administration.
Contact our technical support team to solve any questions or doubts.