The construction sector is worried about lack of bricklayers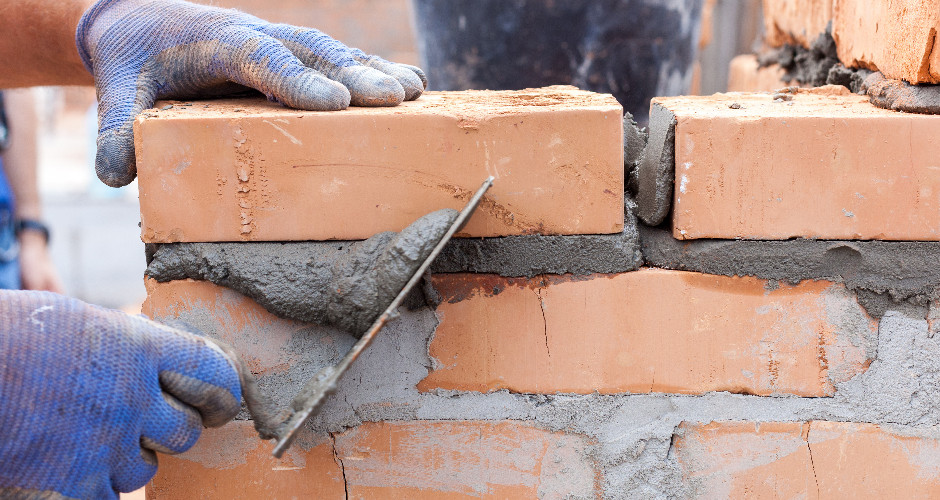 After living through a very acute crisis with the burst of the real estate bubble in 2008, the construction sector has recovered and is enjoying great momentum. However, in this new stage there is a problem that threatens progress: the lack of qualified professionals like bricklayers, concrete setters, electricians or plumbers.

In the years prior to the crisis of 2008, the construction sector had more than 2.5 million professionals, but in 2019, this amount was slightly below one and a half million. Although the perspectives of the sector are good as far as the activity goes, the lack of qualified professionals could paralyze construction and unleash a block in a sector that was clearly on the rise.
And what is this lack of professionals due to? Experts from the sector point out three main causes:

1. Decrease in salaries
In the pre-crisis stage, the construction sector offered salaries way above the qualifications of its professionals. The large amount of projects being developed before the crisis of 2008 pushed the salaries of its workers to around 40,000 euros a year. People without qualification found work as bricklayers, concrete setters, tilers or painters easily. In the current market, salaries are way below this amount and also, the continuity of jobs in the sector are not guaranteed.

2. Conversion of professionals
The majority of the workers who lost their jobs after the burst of the real estate bubble have remade their professional careers and have trained themselves in other professions where they receive better salaries. And for new professionals, construction does not attract people that want to learn the different fields. According to Javier Blasco, director of Adecco Group Institute, the offer of specialized training courses and the certification of Vocational Training of the sector have vacancies that they cannot cover.

3. Poor image of the sector
The fact of not being able to attract new professionals to train is probably due to the poor image that sector has. All the excesses of the sector during the real estate bubble have given it a bad reputation that stops new professionals from coming.
According to Enrique Corral, general director of the Fundación Laboral de la Construcción, the poor image currently doesn't have any foundation because the construction sector is one of the professional sectors that is living its biggest transformation and will be one of the principal assets of the digital transformation. To adapt itself to social trends, construction should take advantage of technology and find new ways to build.

In the face of this situation, the leaders of the sector should find new ways to motivate new professionals to follow a career in construction. If they don't, they could see the stagnation of a sector which has a lot of job offers to fill.