Is the future of construction prefabricated?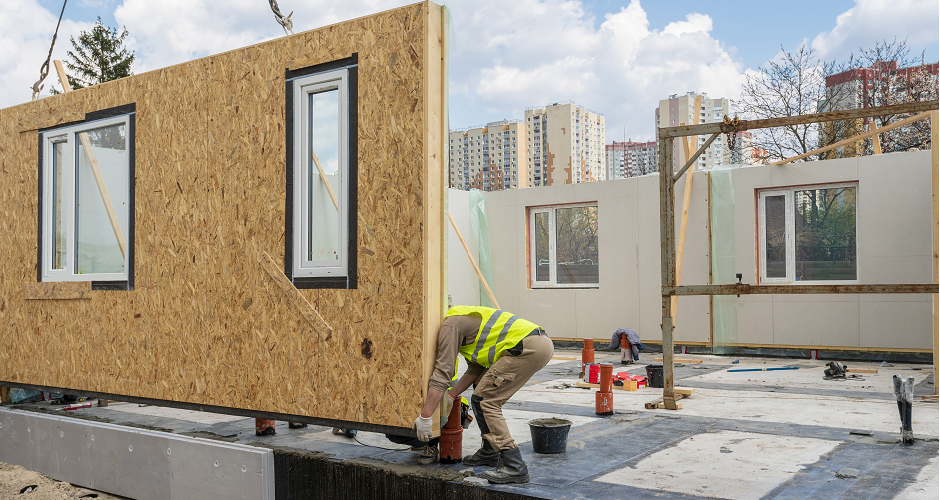 More and more, people are interested in modular or prefabricated housing. Their quick construction and low cost make them a perfect solution for those with little time and a tight budget.
This type of building were initially conceptualized for industrial use, but with time and after various improvements and implementations in the finishes of materials, rooms and dimensions, they are becoming popular as housing.
Holland and the United Kingdom were the first countries to see these types of buildings. In Spain, the great boom came with the mandatory confinement caused by Covid-19, since it made part of society see the need to change their homes for ones with more space and, above all, with outdoor areas.

Advantages

The idea of buying a house always brings lots of doubts and uncertainties, and if the final choice is a prefabricated house, even more so, since there are few references.

Building a prefabricated house is a great saving in time, money and environmental issues, without losing quality when compared to traditional buildings. In addition to these advantages, it is also important to take into account that these houses can be installed on undeveloped land, that is, they do not have community services such as lighting, electricity, sewage or water. This is possible because many of them are self-sufficient and do not require any type of previous construction on the land where they are going to be placed.

Types of houses and their characteristics

Principally, there are two alternatives to traditional buildings.

Prefabricated houses: The different parts of the house are built in warehouses and transported to where they'll be placed. This way, the only thing left to do is assemble the distinct parts.

This type of house can be made in different materials:
Wood: Made to the consumer's taste or with the distribution already established. Depending on the characteristics of the house, prices range between 275€ and 600€ per square meter. In addition, wooden houses have a life expectancy of about 100 years, but this depends on the maintenance done. It is recommended to apply varnish on the outside from time to time.
Concrete: There are standard mdels or they can be customized. The price per meter goes from 800€ to 1.400€ and will lasty about 70 years, without continuous maintenance.
Steel: It is a light and versatile material as well as resistant and long-lasting. This type of building is priced at 900€ a square meter.
PVC: Moldeable, resistant and with great thermal insulation. A square meter is around 500€. PVC houses, as well as steel are the least frequent in Spain in comparison to word and concrete. This is because traditional houses, in general, are made of concrete or wood and new home buyers trust these materials more.
Modular houses
: They are made from shipping containers. You can join several of them and build a house with different floors and dimensions. The price of these houses varies greatly depending on the condition of the container, whether new or reused, but prices range between 600€ and 800€ per square meter. To improve the insulation, specific plates for this function can be attached to the exterior. The construction or installation is very fast as the containers only have to be placed on the ground and the joints repaired.
This type of construction is here to stay and its use has spread rapidly and, so far, those who already enjoy them have not announced any major problems.
Related news